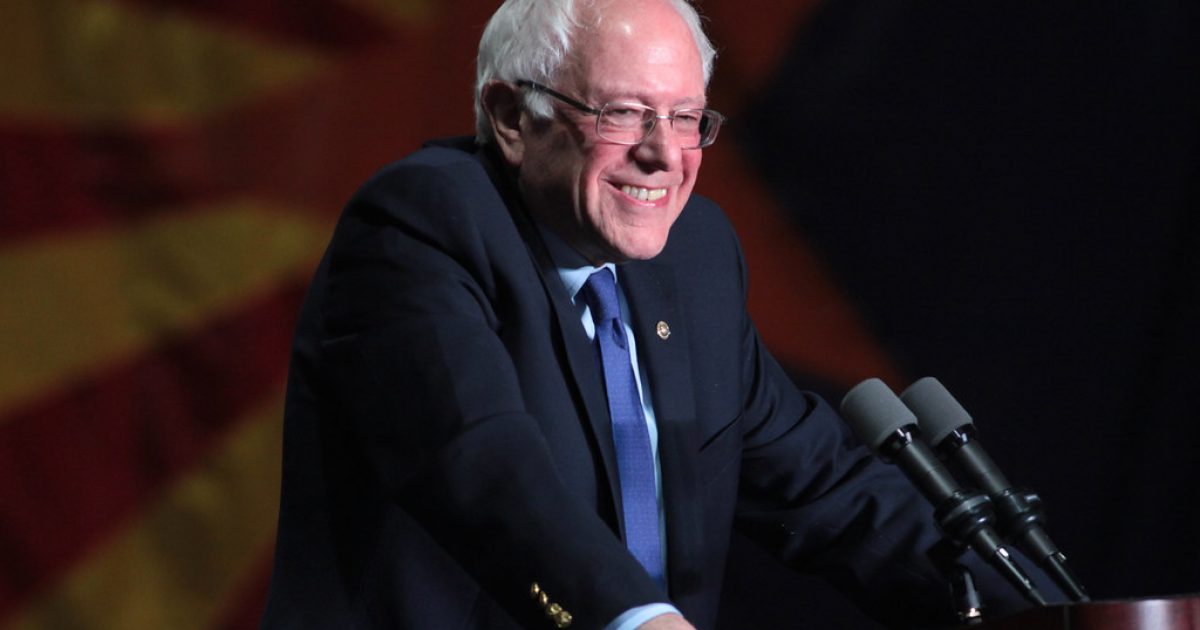 Vermont Senator Bernie Sanders is catching heat from radical gun control factions in the Democratic Party.
During the Democratic Party debate on Thursday, June 27, 2019, the Vermont Senator was asked by MSNBC moderator Rachel Maddow about comments he made to an alternative newspaper in Burlington six years ago.
Interestingly, this newspaper published an overview of Sanders' views about gun control during the course of Sanders' long political careers.
Maddow asked, "Sen. Sanders, a Vermont newspaper recently released portions of an interview you gave in 2013 in which you said, 'my own view on guns is, everything being equal, states should make those decisions.'"
Trending: Ron DeSantis' Law Banning Criticism of Israel Has Huge First Amendment Implications
Sanders interrupted Maddow, saying "No."
Maddow then finished her question, asking Sanders "Has your thinking changed since then?"
She continued, "Do you now think there's a federal role to play?"
"No, that's a mischaracterization of my thinking," Sanders responded.
The audience burst into laughter as Maddow said "It's a quote of you."
A Sanders campaign spokesperson played damage control by claiming that Maddow's question falsely asserted that Sanders does not believe in federal gun control.
The campaign said, "The question characterized the 2013 interview as Bernie asserting he believed there to be no federal role to play in gun legislation."
The spokesperson added, "Both in that exact interview, and for years prior, Bernie has long articulated a strong federal role to play, including the ban of assault weapons and the mandate of background checks and the banning of straw man purchases."
Sanders' track record on gun control has been spotty at best. But in no case, was he ever a pro-gun politician.
Throughout the late 1980s and 1990s he was in favor of state governments deciding the issue.
Interestingly, Sanders voted against the Brady background check bill in 1993, but then voted for an assault weapons ban not too long after.
Nevertheless, PolitiFact tracked Sanders' voting record on gun issues up until 2013, and based on these findings, Sanders has a pretty solid record of voting for gun control.
Since 2013, Sanders' gun control record has solidified. Sanders voted for magazine limits, background checks for all online sales, and co-sponsored legislation that would have states working in tandem with the U.S. Attorney General to enact a registry for firearms purchases.
The state Sanders represents, Vermont, has taken a leftward turn in the last year on the gun issue. Republican Governor Phil Scott signed a gun control package which included universal background checks, raising the age to buy firearms from 16 to 21, and bans on bump stocks and high-capacity ammunition magazines.
Big League Politics reported on Sanders' pro-gun control rhetoric during the start of his 2020 presidential bid. Despite doubts about Sanders' gun control record, the Vermont Senator can be counted on to at least be a fellow traveler for the gun control crowd.